About Grow & Behold
we're passionate about small business success
Focused on User-Experience
A website is as much about the business as it is about the customers who will be using the site. Creating a smooth and enjoyable shopping journey for customers is always our main focus when building a website's navigation and site plan. Well-thought-out menus and intention call to action buttons guide the user from the first click to checkout with as few barriers as possible. 
Designed for Creating Connection 
The Internet has an overwhelming amount of 'stuff' and your business needs to stand out from your competition and inspire trust in your brand. When you provide your online audience with a space that they can explore and learn about your products and shared values it creates a more memorable and positive shopping experience. 
Empowering Business Owners
We won't just build you an online store and hand over the keys, I will show you how to take the reins and manage your online business or website. I strongly believe in empowering business owners to learn the skills they need to manage their online store, but I  also provide ongoing support for all clients once their websites are launched in the online world.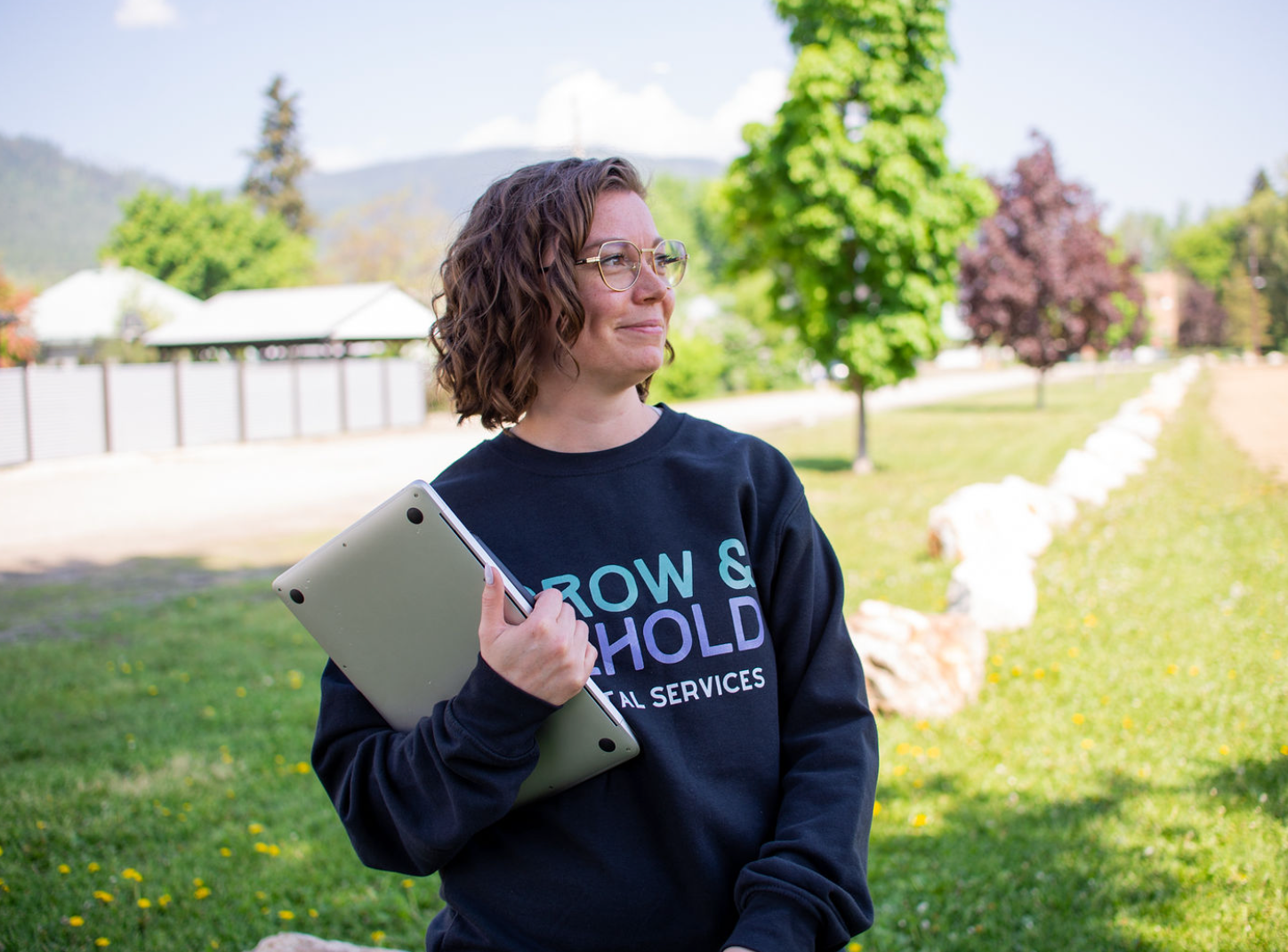 About Renee
At the root of everything I do is a love of storytelling. That's why I love helping businesses build their online space, it's all about telling a story that connects with customers. Products on a screen are just an item until they are associated with a personal value. By including the why of your business we can help your potential customers understand why they need your product. 
My passion for storytelling lead me to study filmmaking and journalism, but my love of visual arts inspired me to follow a path as a freelance graphic designer and content creator. As an entrepreneur at heart, I quickly found that my creative skills and art of storytelling was greatly suited for helping businesses build their online personality and presence. 
The Grow and Behold Team
Bronwyn - word wizard

Bronwyn has been writing for as long as she could hold a crayon (or pen). Of course these days, her tool of choice is her laptop.

With a background in creative writing and screenwriting, Bronwyn has adventured into content writing and journalism. When she's not writing blogs, social media content, or food articles, you can find her at the farmers market, in her kitchen cooking up a comfort food storm, or chilling with her two cats in her home in Vancouver. 

Madeline - digital sidekick

Aside from working as a Virtual Assistant with Grow and Behold Digital, Maddie is a vegan and cat mom to Josephine.

She loves steaming mugs of tea, pancakes, and French films. A lot of her free time is spent in the kitchen experimenting with recipes, or curled up with a good novel and her cat. She also loves exploring new cities, going to the theatre, and thrifting those perfect vintage finds.